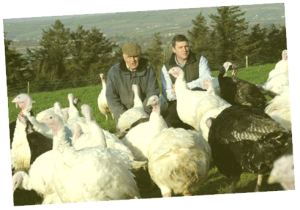 Annie grew up on a farm where her mother reared poultry that she sold to Ballymaloe house and cookery school as well as selling free range turkeys to the public at Christmas time. Annie's brother Robert went back to their roots producing free range chicken, ducks, grass fed geese, white & bronze turkeys.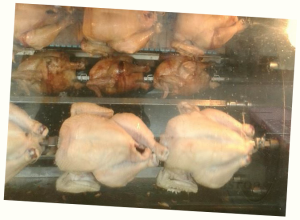 Previously Annie, Robert and his wife Yvonne ran a garden centre business. Robert and Annie used to travel to Italy to buy plants. This is where she saw the rotisserie street food. With Robert now producing top quailty poultry she was inspired to set up her own mobile rotisserie business.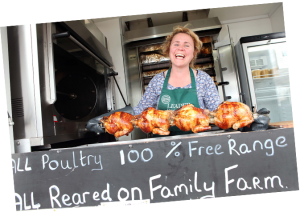 Currently Annie's Roasts trades weekly at Midleton Farmers Market. You can also find her at festivals and events throughout the country. She offers catering for parties, BBQs, wedings, corporate events and more. Using the finest Irish ingredients she can provide a variety of meats, salads and breads for your event.