Mahon Farmers Markets
Whole Roast Free Range Rotisserie Chicken
Half Roast Free Range Rotisserie Chicken
Free Range Rotisserie Chicken in a Baguette
(with organic salad, homemade mayo or Ballymaloe relish)
Rotisserie Roast Farm Fresh Duck
(by order – call or text 086 3059664)
Fresh Homemade Soups & Chicken Stock
Homemade Burgers
(with cheese onion and Ballymaloe relish)
Roast Free Range Rotisserie Chicken
(with salad and homemade mayo)
Breakfast Bap
(Free Range Pork Sausages and Free Range Egg with onions and Ballymaloe relish)
Choice of a white or brown bun
Gubbeen Bacon Bap
(With caramelised onion, mixed greens, tomato and Ballymaloe relish)
Free Range Pork Sausage
(with onion and Ballymaloe relish)
Whole Roast Free Range Rotisserie Chicken
Half Roast Free Range Rotisserie Chicken
Rotisserie Roast Farm Fresh Duck
(by order – call or text 086 3059664)
Fresh Homemade Soups & Chicken Stock
Festivals & Events
Free Range Pork Sausage Bap
(With caramelised onion and Ballymaloe relish)
Free Range Pork Sausage & Free Range Egg
(With Ballymaloe relish)
Gubbeen Bacon Bap
(With caramelised onion, mixed green leaves, tomato and Ballymaloe relish)
Full Breakfast Bap
(Free range sausage, free range egg, bacon, black pudding, onion and Ballymaloe relish)
Original Beef Burger
(With cheddar cheese, caramelised onion and Ballymaloe relish)
Classic Beef Burger
(With cheddar cheese, caramelised onion, mixed green leaves, tomato and Ballymaloe relish)
Deluxe Beef Burger
(With Gubbeen smoked bacon, cheddar cheese, caramelised onion, mixed green leaves, tomato and Ballymaloe relish and home-made mayonnaise)
Chicken Supreme Burger
(Chicken fillet with mixed green leaves, tomato, red onion, home-made mayonnaise or barbeque sauce)
Private Parties
For private parties and events the menu can be altered as you like. Salads available include the following;
Leafy Green
(locally grown mixed greens with lemon dressing)
Creamy Potato Salad
(with red onion and flat leaf parsley)
Traditional Style Coleslaw
(with red and white cabbage and mayo)
Pasta Salad
(with sundried tomato pesto, spinach, wholegrain pasta)
Jewelled couscous 
(with yellow pepper, black olives, sundried tomatoes, cherry tomatoes, cucumber & apricots)
Broccoli Salad
(with Feta, cherry tomatoes, pumpkin seeds with mango and chilli dressing)
Beetroot Salad
(with grated beetroot, spinach, apple and mixed seeds, balsamic vinaigrette)
Hot Paella Dish
(roasted garlic potatoes, caramelised onions, roasted red peppers, fresh seasonal herbs. Extra €1 per person)
Carrot & Avocado Salad
Mixed Green
(with pear and herb pesto)
Curried Pasta
Pickle Cucumber
Sauces: Apple Sauce, Ballymaloe Relish, Apple Chilli Chutney, Homemade Mayo
NOW AVAILABLE: A choice of homemade cakes and desserts from artisan producers.
Annie's Roasts is part of a wider network of artisan food traders that can work together to meet all your catering needs. From luxury coffee to homemade ice-cream, Annie has connections that serve the best!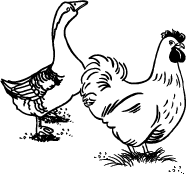 Annie's Roasts can cater for every occasion just call Annie on 086 3059664 or email annie@anniesroasts.ie to discuss your requirements.